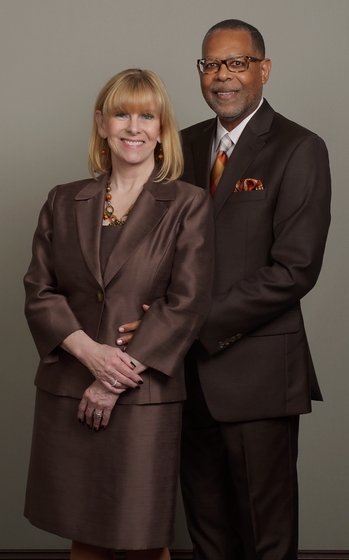 Pastor Michael A. Langham
Pastor, From the Heart Church Ministries of Tulsa
Pastor Michael A. Langham is a born again, Spirit filled, faithful man of God who gave his life to the Lord Jesus Christ at an early age. As a young man, Pastor Langham always had a desire to help others "grow in the grace and knowledge of our Lord and Savior Jesus Christ" (II Peter 3:18). He fulfilled this desire, by ministering music in an a cappella men's quartet and by serving as a youth leader in his local church where he received and accepted God's call to preach the Gospel.
After a few years serving as Youth Pastor and Associate Pastor in his local church in Northern Kentucky, working full-time and attending Cincinnati Bible College, God spoke to Pastor Langham's heart to move to Tulsa, OK to attend Oral Roberts University fulltime, where he obtained a Bachelor of Science degree in Pastoral Ministry with a Minor in Hebrew.
Pastor Langham served as Director of Pastoral Care at Cancer Treatment Centers of America in Tulsa, OK for 20 years, where he met his wonderful wife Sharon.
Prior to moving to Tulsa, OK he had started following the teaching ministry of Dr. John A. Cherry and attending Pastors and Leaders Conferences at Full Gospel AME Zion Church. In 2002, after From the Heart Church Ministries of Tulsa was established by Dr. Cherry, Pastor Langham and his family became members. During this time Pastor Langham served in multiple ministries and on the Board of Trustees.
In July 2014 at the General Church Meeting in Maryland, Dr. John A. Cherry asked Pastor Langham if he was ready to submit to his godly judgement. Pastor Langham and his wife were invited to the Parent Church in October 2014 for intensive pastoral training. Upon successfully completing the training, Pastor Langham was ordained an Elder and formally installed as the pastor of From the Heart Church Ministries of Tulsa by Dr. Cherry on January 11, 2015.